COVID-19 PCR Testing For Fit To Fly Certificate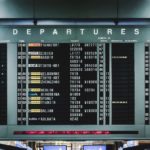 Private Coronavirus Testing in Manchester
Your Private Health is offering private coronavirus testing with all samples being processed in a fully accredited UK Laboratory. The tests that we offer can identify current infection (PCR Swab Test). These may be required for travel purposes or work requirements.
The PCR Swab sample collection kits can be posted to your home with full instructions on how to collect an accurate sample. You then simply post the pack in the self addressed protective envelope straight to the laboratory.

COVID-19 PCR Test (Swab)
A swab test to detect current, active infection.
This test detects the nucleic material (RNA) within the virus. It uses a nasopharyngeal swab to collect a sample from the back of the throat avoiding the tongue and from the back of the nose.
The sample collection kit can be sent to your home with full instructions on how to collect the sample provided. You'll then return the sample to our laboratory in a prepaid return envelope.
Independent clinical performance evaluation of the PCR test by Public Health England and the NHS showed accuracy of >98% and 100% respectively. This testing method is used for NHS testing.
2 Day Turnaround Time; 1 Day Express Service Available
Prices start from £170
(£50 deposit, refundable with minimum 48 hours notice only)
About our Fit To Fly Test
Why do I need a PCR Travel certificate?

In order to control the spread of coronavirus throughout the world, many countries and airlines require tourists to prove that they are not carrying the virus when travelling. This is done by taking a PCR (Polymerase Chain Reaction) Swab Test from the deep throat and nose to detect the presence of the actual coronavirus.

These tests have to be processed by an UKAS (United Kingdom Accreditation Service) approved laboratory for them to be considered valid by the destination country. These laboratories are also used by the NHS and Public Health England.

Once the results are processed, Dr Bani will issue a signed medical fitness to fly certificate and a laboratory result which is valid for travel. To date, we have had NO traveller refused travel based on our tests or certificate.

When should I book the COVID-19 PCR test before my flight?

The time of booking varies and is dependent on the country of travel or airline. It commonly varies from 48 to 96 hours prior to departure. All travellers are strongly advised to check with the appropriate countries travel information as well as airline guidance to ensure that they are compliant. Please note it will be your responsibility to ensure you have taken the test at the correct time.

How long will it take to receive my results and PCR travel certificate?

We offer close to real time certification – this means that your certificate will be sent as soon as we receive the results from the laboratory. Our laboratory offers a test result within 2 days or as an express service in 1 day.

Getting results and certification to our clients is of paramount importance, we want you to feel confident that you will be travelling on your chosen flight carrying your fit to fly Covid-19 PCR Medical Certificate.

What information do I need to provide?

Please bring or email passport details for all travelling passengers.

What information is going to be included in my certificate?

The certificate will include the key information below.

Your name and date of birth
Date of certificate
Type of test performed
Covid19 PCR result
Laboratory details
Signature from a GMC registered Doctor
Practice Stamp

In addition, you will receive a laboratory copy of your result with time and date of when the test was performed.